Help
We heard you have questions...
Why are Cosas United's luggage so colourful and different?
We are pretty sure that travelling the world is fun and exciting, so why must our luggage be dull and conservative in its design and colours? Instead, our luggage should match our excitement, speak of our personality and reflect who we truly are.
We promote individual preferences, different styles and personalization in each and everyone's life. Everyone is different and unique, and Cosas United's luggage collections offer just that, to give us a sense of ourselves.
Which luggage material is better?
There are many types of material used to make suitcases, none of which is better than the other. Each has their pros and cons and as such, we cannot tell you which is best. What we can do, is briefly highlight their pros and cons, and hopefully help you decide on which is better for you. Read more at: The Best Luggage Material
Which luggage size fits me?
How to pick the best luggage for me?
You have to first decide on which type of material and size of luggage fits your need, after that, combine all the data you have on yourself or your loved ones (if it's meant to be a gift) over the many (or few) years, on factors such as the favourite colour, personality, and style.
Once you've done that, match everything that you know to our collections and pick the best fit. That choice is the best that it'll get and don't doubt your final choice. We assure you, you won't regret it.
What are single coil zip, double coil zip or security zip all about? 
"Two is better than one" - Taylor Swift
Isn't an expandable luggage always better?
One often wonders if the expandable option on a luggage is always better. There is no right answer to this, but you will never regret saying, "Phew, that extra luggage space saved my life (and my pocket)" after a major handbag shopping spree in Paris.
Should I buy a whole set instead?
Yes, yes and yes! On top of enjoying a cheaper price on your luggage, you get the flexibility of choice on whichever size you'll need on your next trip without the hassle of hunting for a new suitcase.
Imagine walking in the airport as you stumble across a family trolleying the same Cosas United luggage uniform around and you go 'Awwww'.
Psst... All of Cosas United luggage stows neatly into the belly of the larger luggage, so all that cool stuff fits in one Large luggage.
Is Cosas United brand's luggage any good?
We have our good times, we also have our bad. Most of our consumers would agree that Cosas United's luggage is of high quality and worth the price they pay, but there are some incidences where we were unable to meet with expectations and fail our beloved consumers, and for that, we sincerely apologize.
Cosas United strives to constantly improve and grow towards a more sustainable future and therefore we invite, appreciate, learn from and build on each and every feedback received from our past encounters, to provide a better and wholesome experience to you.
What is this 'Lifetime Service' I keep hearing about?
Cosas United offers a lifetime service programme on all our luggage. To avoid any confusion, let's clear the air on what we mean.
Lifetime refers to the proposed life span of a luggage (usually 5-7 years)

Service refers to repair/refurbishment work that is necessary to maintain minimal/normal functionality of the luggage

Programme refers to a curated programme that we have created to offer our consumers the best service a Kingsman (ahem, us) could provide.
Of course, everything is dependant on the many factors laid out in our Terms & Conditions.
How does your Trade-In Programme work?
The Trade-In Programme is one of our newest initiative suggested by our many consumers. It goes something a little like this:
Existing owners of Cosas United's luggage are entitled to return their faulty and unrepairable luggage to Cosas United in exchange for an additional 40% discount coupon for their next luggage purchase with us.

Cosas United will disassemble the luggage into different parts for disposal and recycling initiatives as part of our efforts to reduce carbon footprint and promote green initiatives.
So please help us to help you help the world.
---
Shipping, Exchange and Return
Where does Cosas United ship?
We are currently only able to ship within Malaysia.
However, we are sorting out with our delivery partners and will soon be able to ship internationally to any location as long as there is some-human-body who can sign-off and receive the package, so stay tuned!
We are and will never be able to ship to a PO box/address or to an empty football field, unfortunately.
How much does shipping cost?
Cosas United will absorb shipping costs for any orders made above RM200 to any location within West or Peninsula Malaysia. Costs for delivery to East Malaysia will be subject to volumetric size of your order and location of delivery (which will be calculated upon checkout) and is chargeable to you.
Shipping made to any locations out of Malaysia is subject to our shipping calculations made upon checkout which is chargeable to you.
When will I receive my order?
We recommend our domestic delivery lead time to be within 3 - 5 business days. However, usually orders will be delivered within 1 - 2 business days depending on location of delivery.
We recommend a delivery lead time of 10 - 21 business days for all international delivery, which may vary depending on various circumstances.
Of course you can! Just remember to set the shipping address to the correct intended recipient and inform our friendly customer service consultants about it. We will throw in a little flair in the packaging, presumably some ribbon or more, depending on what you tell us and what we can come up with.
Do you provide secure packaging? 
Over the years of trial and error along with valuable feedbacks from our past encounters, we have devised a proper packaging method for bulky items, such as our luggage. Therefore, we can with a 99.99% certainty inform you that your order will be securely packed by our professional packaging team before being shipped from our warehouses.
Which logistic company do you use to send my orders?
Cosas United partners with a variety of logistic/courier companies to ensure three practices involved are observed properly; namely speed, safety and reliability. Some demographics would require us to favour a different courier provider and therefore render us the inability to inform you of one specific provider.
However, be rest assured that all our products will be securely packaged, shipped and delivered to you within the suggested delivery period of 3 - 5 business days.
If I buy more than one luggage, how will you ship my order?
Depending on your purchase, we can pack your order up with a variety of methods and as such, we can usually ship all your orders within one package. (E.g. One set of luggage is packed in one box or two Small luggage fitted in one Large box)
However, there are times when you would want to purchase two or more Medium or Large luggage. We will then deliver the two or more Medium or Large luggage in separate delivery invoices which will be updated to you via email/whatsapp by our friendly customer consultants.
What is your exchange policy like?
Cosas United's offers a 7-day exchange or return policy for all our products purchased over official online/e-commerce channels. This applies to size, colour or design exchange, faulty products received and even change-of-mind.
All you have to do is just to contact us with your order/receipt number and we will try our best to assist you in your pursuit of happiness (within our exchange and return policies only).
I received a faulty product, what do I do? 
In the occassion you receive a faulty product, immediately take relevant pictures of the defective area/parts and product as a whole and contact our friendly customer consultant through email, text, or whatsapp. Our friendly customer consultant will then diagnose the issue and assist you in resolving the matter within our best capabilities.
However, if you notice (when receiving the parcel) that the condition of the carton/parcel box that you receive from our courier partner is not in a reasonable or presentable condition, we would recommend that you take a 360° picture of the package condition and reject the receipt of the parcel, afterwhich you should contact us immediately with the picture(s) you have taken. We will then pursue the issue with our partners and arrange for a new delivery of your order within the next business day.
I am unhappy with my order, what next? 
Don't worry! We have a 7-day online return policy that includes change-of-mind. Just contact us with your order/receipt number and we will send you a return shipping label, no questions asked.
Alternatively, if you'd like to exchange for a different colour, size or even different design, let us know within 7 days and we discuss and arrange for an exchange to happen for you.
What about that Buy-And-Deliver thing going on?
The Buy-And-Deliver programme that we will be introducing is a new and hassle-free way to shop. We understand that sometimes buying such a large product may be disruptive in your shopping experience, especially if you're with your family or do not have sufficient space in your car trunk. Worry no more!
Go to any of our stores to experience our superior products, pick your preferred size and design, make a purchase and have a brand new luggage shipped from our warehouse directly to your doorstep at no additional charge.
That way, you don't have to worry about towing your luggage everywhere in the mall and save the huge hassle of worrying about space in the car, train or any other means of transport to get your purchase safely home.
---
Warranty and Repair Services
Will my luggage be warranted?
Yes, all Cosas United luggage are warranted from any defects according to The Cosas Warranty.
What about other Cosas United products?
Unfortunately, we only warrant our luggages and not any of our other products such as bags, winterwear and accessories. We recommend thorough checking before accepting or using the products.
What should I do to make a warranty claim?
Should the need arise to submit a warranty claim, you must deliver your luggage to Cosas United's outlets/headquarters and provide us with the proof-of-purchase indicating the original date of purchase.
If shipping is required, you are only liable to the delivery costs to Cosas United's or its authorized distributor's local/regional headquarters or the address set forth within your region.
Cosas United will then repair or replace and ship your luggage back to you within 45 days of receiving your full claim. Refer to our Cosas Warranty for more information.
My luggage is no longer under warranty, what do I do?
If your Cosas United luggage is no longer under warranty or has been processed and cannot be claimed under our Cosas warranty (due to severe irrepairable damage), we would recommend you to trade-in your luggage with us for a promotional discount according to our Trade-In Programme.
However, if your Cosas United luggage has outlived its warranty period and require only minor repair to maintain minimal and/or necessary functions, we are happy to proceed with repair for you at minimal charges.
Do you provide any repair services for your products? 
Indeed we do! In accordance to our Lifetime Service Assurance, Cosas United offer repair services for all of Cosas United's luggage which are within the product lifecycle period.
In other words, if we have the parts, we will repair your luggage for you; if repairing is still a viable option.
Do I need to pay to repair my luggage?
Our friendly customer consultants will be able to determine and advise on whether a fee is required and how much it would costs, depending on individual circumstances.
In the event your luggage is still under our Cosas Warranty, all repair services are provided free-of-charge. You are only liable to pay for the shipping or delivery costs to our warehouse or headquarters.
How long does it take for me to receive my repaired/replaced luggage?
The average repair or replacement lead time from receipt of broken/faulty luggage to successful delivery to you for all Cosas United luggage is approximately 45 days.
Where do I send a faulty/broken product for repair/warranty?
You have an option to deliver your broken/faulty luggage to our headquarters/warehouse via third-party logistics partner, through our outlets or by yourself. However, delivery costs to our headquarters/warehouse is chargeable to you.
Delivery address should be the following:
Attn: Cosas United E-Commerce Warehouse
Add: Pine Valley Business Centre, No 22 & 22A, Lebuh Rambai 11, Paya Terubong, Pulau Pinang, Malaysia
Contact: +60 4828 6567
I forgot my lock combination and I'm locked out, what do I do?
If you have already left for a vacation and you forgot you combination, we would suggest that you try every possible combination beginning with 0-0-0 to 9-9-9.
However, if you haven't left for a vacation and are near us, you can bring your luggage to our outlets or headquarters and our sales/service consultants will assist you from there.
---
How do I maintain my luggage?
We recommend a few cleaning tips for your luggage, refer to our 'Care' page for more information.
What are some tips and tricks when it comes to travelling?
Cosas United collects information from all our partners, friends, team members and community for travel tips and tricks to the places they've been around the world. Lock in to our 'Blog' section for more information soon.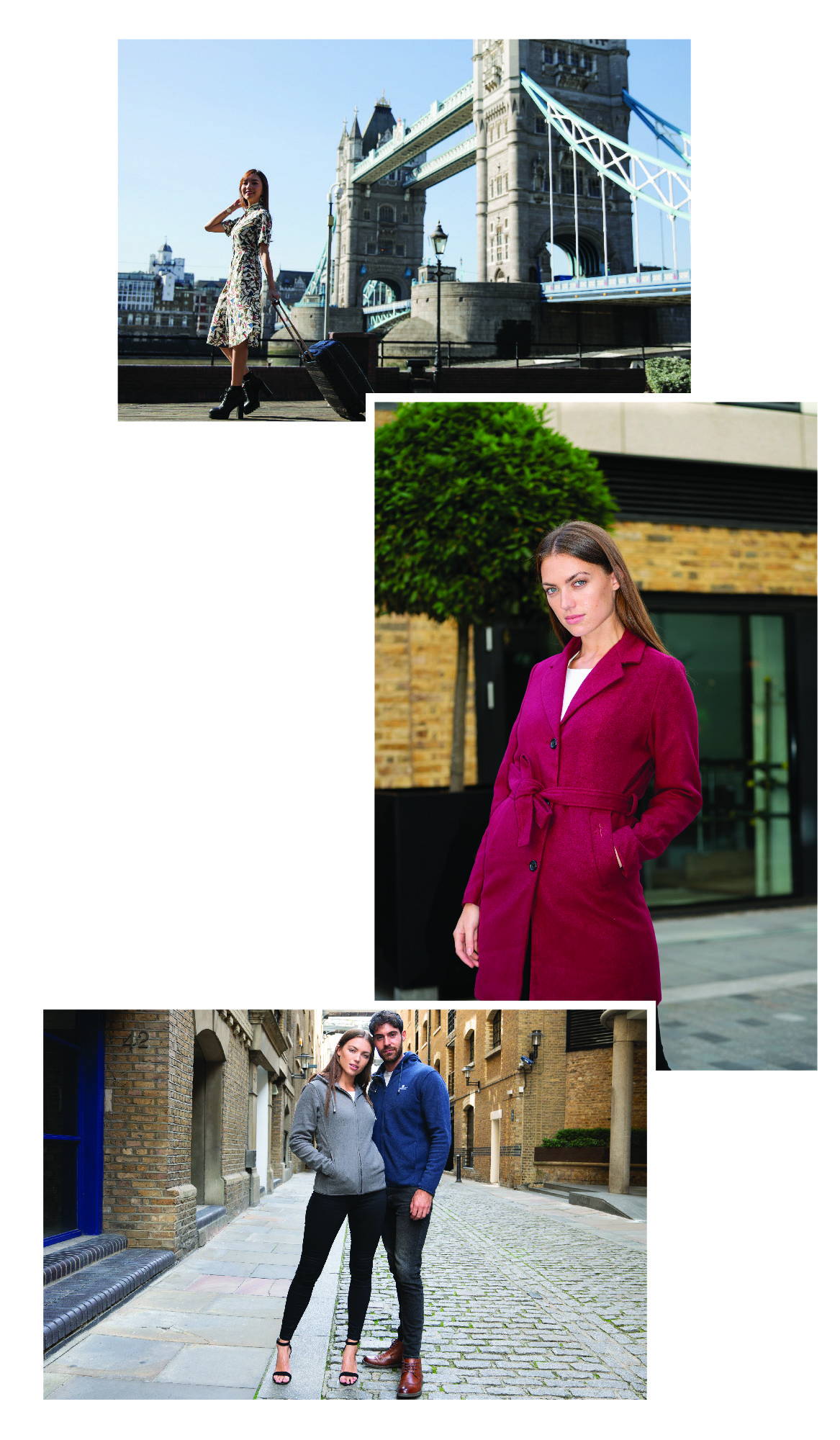 But if it's still not here, ask us.
---
---

---

Pine Valley Business Centre, 22 & 22A, Lebuh Rambai 11, Paya Terubong, Penang, Malaysia